A/Prof Wong Meng Ee
Chairman / Director
A/Prof Wong earned his PhD. at the University of Cambridge. He is presently an Associate Professor at the Early Childhood and Special Needs Education Academic Group at the National Institute of Education, Nanyang Technological University. He teaches diploma, undergraduate and post graduate courses in special education and educational psychology. His research interests include inclusive education, disability sociology, assistive technology, support for students with visual impairments, support for students with disabilities in higher education and teacher education.
An avid user of assistive technology himself, A/Prof Wong champions the use of assistive technology for the visually impaired and has researched and presented papers and conducted several international and regional workshops including the CSUN Conference 2011 (U.S.), i-CREATe 2008, 2009, 2011 and 2012 (Thailand/Singapore) where he was previously plenary speaker and recently Scientific Programme Co-Chair.
Beyond his academic pursuits, A/Prof Wong is a keen sportsman. From a former national swimmer, to an active runner, he has participated in 3 SAFRA Biathlons, 2 Open Water 10km swims, and has completed 5 full marathons. He was a double bronze medallist at the 2015 ASEAN ParaGames in the 100m and 50m freestyle in swimming. He also serves on the Board of SG Enable; SPD Services Committee; Steering Committee of the 2015 ASEAN ParaGames; President of the Retinitis Pigmentosa Society Singapore (RPSS) and serves on the Advisory Panel to the Huange Foundation.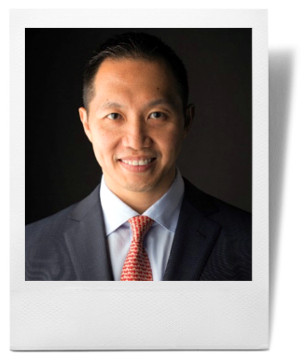 A/Prof Ang Beng Ti, Christopher
Director
A/Prof Ang trained in neurosurgery at the National Neuroscience Institute (NNI), Singapore and at the University of British Columbia in Vancouver, Canada. During his residency, he carried out bench research defining molecular mechanisms in oligodendrocyte development and myelination. He is currently senior consultant and head of the Department of Neurosurgery at the SGH campus of NNI, with a sub-specialty practice in minimal access neurosurgery, neuro-oncology and neurotrauma / critical care.
He also contributes to medical education as an Associate Professor at the Duke-National University of Singapore Graduate Medical School. In addition, he is a senior principal investigator at the Singapore Institute for Clinical Sciences where his lab explores glioma tumorigenesis and its implications for patient-tailored therapy.
Adj A/Prof Audrey Looi
Director
Adj A/Prof Audrey Looi trained in Oculoplastics at the Singapore National Eye Centre from 2001 to 2002. At the University of British Columbia, she completed her fellowships in Oculoplastic, Orbital and Ocular Pathology under the supervision of Prof Peter Dolman, Prof Jack Rootman and Prof Valerie White respectively, returning to Singapore in 2004 with a Best Fellow research prize. She was appointed Head of the Oculoplastic Service at the Singapore National Eye Centre in 2007 and served in the position till 2016. She left her position as Senior Consultant in the Oculoplastic Service and Clinical Director of the General Eye Clinic at the Singapore National Eye Centre in 2019 to start her private practice at Ava Eye Clinic which specializes in General Ophthalmology, Cataract and Oculoplastic Surgery.
Adj A/Prof Looi has published widely in oculoplastic journals and is a reviewer for Ophthalmology, Ophthalmic Plastic and Reconstructive Surgery and Canadian Journal of Ophthalmology journals. She serves the Royal College of Ophthalmology (Edinburgh) as an examiner and also participates in Ophthalmology MMed and Exit examinations conducted at the National University of Singapore. Dr Looi was elected Treasurer of the Asia-Pacific Society of Oculoplastic and Reconstructive Surgeons from 2006 to 2010 and Vice-President of the society from 2012-2014. She served as Editor of the society's newsletter, iPlastic from 2013 to 2018 and was recently elected First Vice-President of the society in December 2018. Dr Looi is a founding Board Director of iC2 PrepHouse, a charity set up in Singapore in 2011 to provide programmes that enable greater independence of children with low vision as well as their continued education in mainstream schools.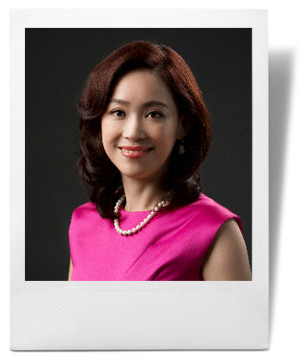 Ms Jennifer Chia
Director / Company Secretary
Ms Chia is a Partner in the transactional team at TSMP Law Corporation, a corporate and commercial boutique law firm. She heads the Corporate Real Estate and Banking and Finance practices and co-heads the Private Wealth and Trust Advisory desk. Ms Chia's practice focuses on corporate real estate and various financing transactions. Ms Chia is recognized as Highly Regarded in Banking in IFLR1000 2019 and as a Recommended Lawyer in Banking & Finance in The Legal 500 Asia Pacific 2018–2019.
Ms Chia holds a L.L.B. Hons from the National University of Singapore and she was admitted as an Advocate & Solicitor to the Supreme Court of Singapore in 1998. She is a member of the Singapore Academy of Law and the Law Society of Singapore. Ms Chia is also the company secretary of Boys' Town and St. John's Cambridge (Singapore) which are charities focussed on education and the youth.
At iC2 PrepHouse, Ms Chia is involved mainly in its corporate compliance and regulatory matters. She was drawn to volunteer at iC2 PrepHouse as her 2 young daughters had been diagnosed with minor vision impairment which was treatable. However, this experience made her realize how important the training and courses at iC2 PrepHouse would equip vision impaired children with the skills to lead as normal a life as possible.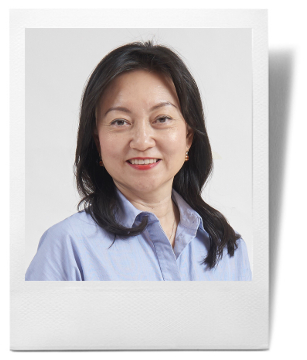 Ms Goh Shuet-Li
Director
Goh Shuet-Li is an LLB (Hons) graduate of King's College, University of London. After 2 years of legal practice, Shuet-Li realised that she had a preference for finance and business. A switch over to stock-broking led to a 13 year career in finance, initially as a Financial Analyst, and shortly thereafter, successful stints on Institutional Equity desks of various global finance institutions including Hoare Govett, Morgan Grenfell, UOB-KayHian and BNP Paribas. In 2000, Shuet-Li moved on to her next career phase, jointly owning and managing La Putri, a luxury jewellery retail brand, with her sister Goh Ying-Li. Her penchant for continuous learning led to her recent graduation from SquaredOnline, a Google initiated Digital Marketing course. She also has a personal interest in healthcare and serving the community. Aside from iC2, Shuet-Li also sits on the board of Home Nursing Foundation.