A/Prof Wong Meng Ee
Chairman / Director
A/Prof. Wong Meng Ee received his PhD from the University of Cambridge. He is presently a tenured Associate Professor at the Psychology and Child & Human Development academic group at the National Institute of Education, Nanyang Technological University. He researches and teaches in special and inclusive education, assistive technology, disability studies and teacher education across diploma and postgraduate courses.
He has published in international journals, including Asia Pacific Journal of Education, British Journal of Visual Impairment, International Journal of Inclusive Education, Journal of Visual Impairment and Blindness, Support for Learning. He has also published book chapters with Lexington Books, McGraw Hill, Springer and Routledge. His co-edited book with A/Prof Levan Lim: Special Needs in Singapore: Trends and Issues published by World Scientific is a current title reflecting special education in the Singapore landscape. He currently serves on several non-profit and charity organizations, including SG Enable, iC2 PrepHouse serving individuals with disabilities. In 2019, he was appointed Chairman of the Goh Chok Tong Enable Fund. Outside his academic endeavours, he is a keen athlete. He completed five full marathons, two biathlons, two 10km open water swims and competed in competitive swimming; participating last at the 2015 ASEAN Para Games with two bronze medals in the Men's S12(50m and 100m) freestyle.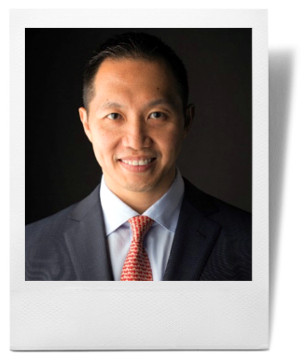 A/Prof Ang Beng Ti, Christopher
Director
A/Prof Ang trained in neurosurgery at the National Neuroscience Institute (NNI), Singapore, and at Vancouver General Hospital and BC Children's Hospital, affiliated to the University of British Columbia in Vancouver, Canada. During his residency, he carried out bench research defining molecular mechanisms in oligodendrocyte development and myelination. A/Prof Ang is currently a senior consultant and Head of the Department of Neurosurgery at the SGH campus of NNI, with a sub-speciality practice in minimal access neurosurgery, neuro-oncology and radiosurgery.
He also contributes to medical education as an Associate Professor at the Duke-National University of Singapore Graduate Medical School. In addition, he is a clinician-scientist and co-leads the NNI Neuro-Oncology research effort which explores glioblastoma tumorigenesis and its implications for patient-tailored therapy
Dr Audrey Looi
Director
Dr Audrey Looi trained in Oculoplastics at the Singapore National Eye Centre. She completed her fellowships in Oculoplastic, Orbital and Ocular Pathology at the University of British Columbia under the supervision of Prof Peter Dolman, Prof Jack Rootman and Prof Valerie White respectively, returning to Singapore in 2004 with a Best Fellow research prize. She served as Head of the Oculoplastic Service as well as Clinical Director of the General Eye Clinic at the Singapore National Eye Centre from 2007 to 2016 and 2009 to 2019 respectively. She was appointed Adjunct Associate Professor at the Duke-NUS Graduate Medical School from 2012 to 2019. Dr A Looi is currently the Medical Director of Ava Eye Clinic.
Dr Looi served as an examiner with the Royal College of Ophthalmology (Edinburgh) and the National University of Singapore. She was elected Treasurer of the Asia-Pacific Society of Ophthalmic Plastic and Reconstructive Surgery from 2006 to 2010 and Vice-President of the society from 2012-2014. She served as Editor of the society's newsletter, iPlastic from 2013 to 2018 and was re-elected First Vice-President of the society in December 2018. She is the First Vice-President of the Singapore Society of Ophthalmic Plastic and Reconstructive Surgery. Dr Looi is a founding Board Director of iC2 PrepHouse, a charity set up in Singapore in 2011 to provide programmes that enable greater independence of children with low vision as well as their continued education in mainstream schools.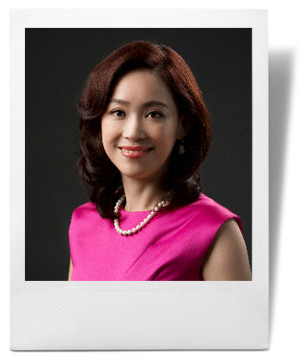 Ms Jennifer Chia
Director / Company Secretary
Ms Chia is a Partner in the transactional team at TSMP Law Corporation, a corporate and commercial boutique law firm. She heads the Corporate Real Estate and Banking and Finance practices and co-heads the Private Wealth and Trust Advisory desk. Ms Chia's practice focuses on corporate real estate and various financing transactions. Ms Chia is recognised as Highly Regarded in Banking in IFLR1000 2019–2022, a Recommended Lawyer in Banking & Finance in The Legal 500 Asia Pacific 2018–2022, a Recommended Lawyer in Corporate and M&A in The Legal 500 Asia Pacific 2020–2021 and a Recommended Lawyer in Banking & Finance in Chambers Global & Asia-Pacific 2021-2022.
Ms Chia holds an L.L.B. Hons from the National University of Singapore, and she was admitted as an Advocate & Solicitor to the Supreme Court of Singapore in 1998. She is a member of the Singapore Academy of Law and the Law Society of Singapore. Ms Chia is also the company secretary of Boys' Town and St. John's Cambridge (Singapore), which focuses on education and youth.
At iC2 PrepHouse, Ms Chia is involved mainly in its corporate compliance and regulatory matters. She was drawn to volunteer at iC2 PrepHouse as her two young daughters had been diagnosed with minor vision impairment, which was treatable. However, this experience made her realise how important the training and courses at iC2 PrepHouse would equip vision impaired children with the skills to lead as normal a life as possible.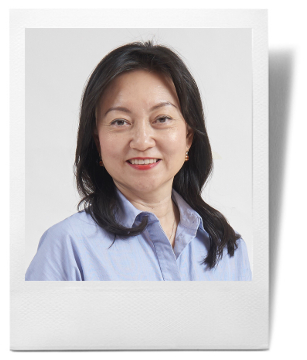 Ms Goh Shuet-Li
Director
As a law graduate from King's College, University of London, Shuet-Li's professional career started as an Advocate and Solicitor in legal practice. Shortly thereafter, she transitioned into the financial sector, taking on the role of Assistant Director in Institutional Equity sales at a number of multinational financial institutions. In 2000, she moved on to managing her family-owned business in the retail of jewellery. All this time she remained passionate in creating a better and more caring society.
Her first entry into the social service sector was as a Board member at Home Nursing Foundation, the longest established IPC-status charity in Singapore providing nursing services and other health-related services to the lower income community in their homes, at a national level. She was actively involved in the HR and Staff Development Committee and the Communications and Development Committee.
In 2018, she joined the Board of Resilience Collective Ltd, an IPC status charity championing the value of the perspectives of persons who have a lived experience of mental health conditions. She also held an additional role from 2019 to 2021, as Executive Director.
At iC2Prephouse, Shuet-Li has been an active Board director since 2016, supporting fundraising and the Finance and Investment Committee.
When Shuet-Li needs a break, she turns to yoga, long walks and anything to do with nature.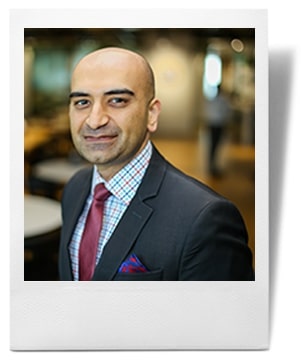 Mr Ketan Odedra
Director
Mr Odedra was educated in London where he obtained a degree in Politics with Economics from Goldsmiths College, University of London. He is currently the Business Resilience Director responsible for the Asia region for Macquarie Group, which has seen him based in Hong Kong for 4 years and in Singapore since 2014.
He has over 22 years experience working for financial institutions, with 15 years specialising in Business Continuity and Crisis Management. He has been directly involved in and received awards for the response to major incidents from the London (2005) and Mumbai (2008) terrorist attacks to the great Japan quake in 2011, and multiple others since.
Ketan was moved to seek out opportunities to assist charities focused on low vision following the diagnosis of his son with a rare condition in 2017, that resulted in him having Cerebral Visual Impairment (CVI). Since then, he has been assisting IC2 Prephouse through annual fundraising activities, raising awareness, donations in kind, enabling staff training etc. He joined IC2 Prephouse as a Board Director in June 2022.