News
ANZA Action
March, 2018
Tucked away in a shopping centre in Boon Lay, iC2 PrepHouse provides a wealth of resources and teaching for young people diagnosed with visual issues. If not addressed, some of these conditions could prevent them from either attending main stream schools or studying for exams, so ANZA Action is committed to helping in any way we can.
Download PDF
TODAYonline
February 12, 2018
SINGAPORE — Popular lullaby "Twinkle, Twinkle, Little Star" was the first song that five-year-old Anisah Daaniys, who was born blind, taught herself to play by ear on the keyboard. Anisah was diagnosed with retinal dystrophy when she was three, and as a result of her condition, she is only able to make out large shadows in front of her due to her low light perception.
Download PDF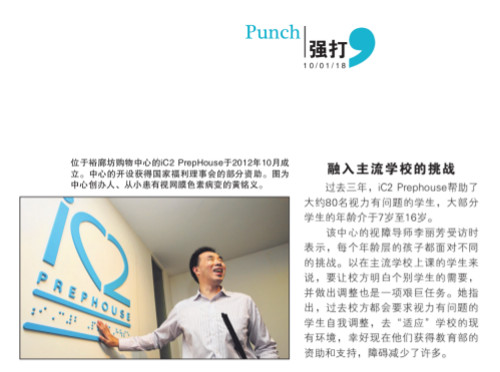 Catholic News
January, 2018
He began losing sight in his right eye towards the end of Pri 4. In Pri 5, he began to see clouded images in his left eye.
Download PDF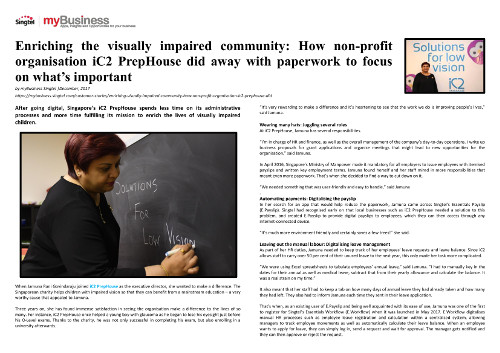 Singtel myBusiness online
December, 2017
After going digital, Singapore's iC2 PrepHouse spends less time on its administrative processes and more time fulfilling its mission to enrich the lives of visually impaired children.
Download PDF